Blog Archives


Unleashing the True Potential of ESG: Beyond Sustainability and Reporting
The term "ESG" has become somewhat of an enigma, often confused with sustainability or mere reporting metrics. However, it's time to view ESG as more than just environmental, social, and governance factors. ESG can act as a transparency-enabler, validating a company's claims and revealing opportunities for performance improvement and unlocking new value.
Transparency is crucial in this era of skepticism, where stakeholders demand validation of companies' claims. ESG insights can be converted into greater business value by embedding relevant data in operations for performance improvement or engaging with customers and stakeholders to drive transformational growth.
Despite facing challenges such as inflation and geopolitical turmoil, businesses are increasingly prioritizing ESG. 76% of enterprises now view ESG as central to their business strategy, and 72% consider it a revenue enabler. Consumers are also deeply committed to environmental sustainability (68%) and social responsibility (65%), with many willing to accept lower salaries to work for companies that prioritize these values.
However, organizations still face obstacles in fully embracing ESG. The top three challenges include:
Bad intel: Reliable data is crucial for setting targets and measuring progress, but many organizations struggle with managing and mapping data.
Too many standards: With over 600 global reporting provisions, confusion arises from the variety of ESG disclosure standards, frameworks, and requirements.
Skepticism and distrust: Stakeholders demand greater transparency around ESG initiatives, but only one-third of consumers feel they have sufficient information to make informed decisions.
To fully unleash the potential of ESG, organizations must focus on four pillars of success:
Data and ecosystems: Establishing a robust data framework enables companies to assess current ESG goals, estimate ROI, and manage compliance. Clear visibility into core operations allows for optimization and cost reduction.
Embedding ESG data into operations: Integrating ESG data into core systems can drive performance improvements, such as reducing a company's carbon footprint.
Sharing transparent insights: Building trust with stakeholders, creating new market opportunities, and supporting innovation through transparency can drive engagement and strengthen relationships.
Collaborating with partner ecosystems: Leading organizations actively collaborate with their partners on ESG, with 60% integrating their ESG efforts with their partner ecosystem.
By redefining ESG as a platform and catalyst for driving transformational growth, organizations can move beyond compliance and reporting to create a sustainable, profitable future.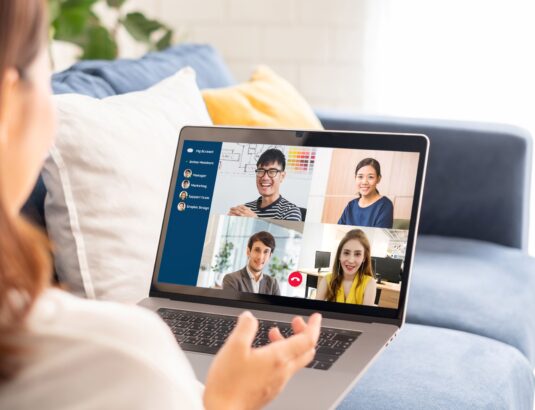 Be productive on the road with an abundance of power
We are living in the time of the "remote"; the cutting of the umbilical cord…
Read more
15 May, 2023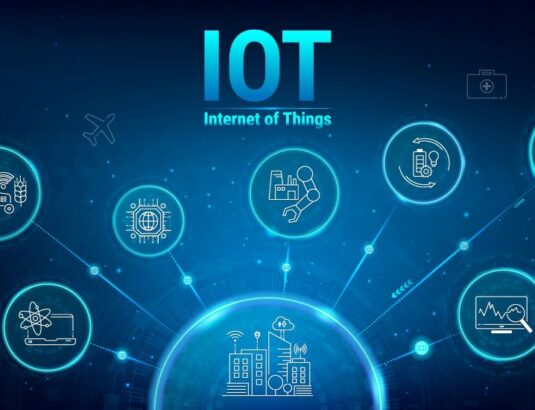 The state of the IoT market
IoT Analytics predicts the IoT market to grow at a CAGR of 22.0% to $525…
Read more
29 March, 2023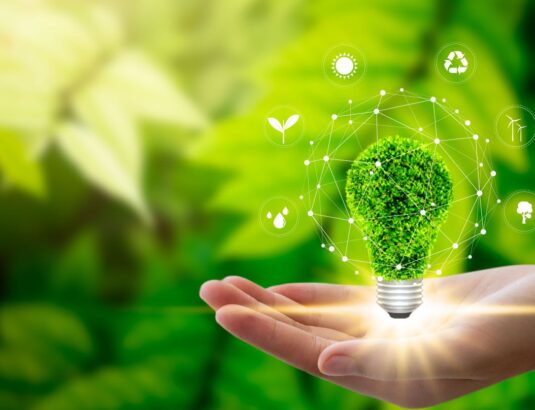 Sustainability is a core aspect of every business
Sustainability has become a key consideration for businesses in recent years, as more and more…
Read more
23 March, 2023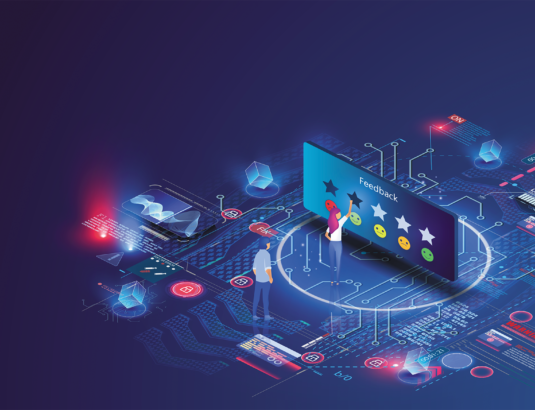 Shaping the customer experience for 2023 and beyond
Businesses and brands are paying close attention to the customer experience because they have realized…
Read more
17 March, 2023


Be productive on the road with an abundance of power
We are living in the time of the "remote"; the cutting of the umbilical cord between the workplace and the worker. Remote work has only recently become the norm and now there is ample real-world data on the effects – but also side effects – of the worker working from afar. Most importantly, there was proof that a worker does not have to be present to be productive, quite the contrary, in fact. Remote work can be beneficial in many ways, but there are caveats. Here are some tips for you, the aspiring remote worker!
• Look before you leap
Plainly, know what you're getting yourself into. The internet is replete with experiences of people who have already made the transition. While working from home – or anywhere – can seem romantic, there are inherent difficulties that must be overcome. Read about them and prepare solutions.
• Communication is everything
The very thing that makes remote work possible is communication. The world of today is one of unencumbered communication, the tools exist and are mature, therefore you have to take advantage of all of them. Keep in regular contact with your clients and co-workers, ask for feedback and don't forget to use Zoom, Teams, or Meet to do face-to-face meetings.
• Home is your anchor
Being on the move can be exciting, but also perilous. Your home is your anchor to the real world. Want it or not, we humans are social animals, reliant on relationships. Don't forget to keep in regular contact with your family and friends back home, maintain your relationships with them, and don't get carried away. Your family and friends can be your safe haven when things get rough.
• You are as strong as your Wi-Fi
The internet is your gateway to your work and clients. Make sure your place of residence has a strong and stable connection to it, so that you can attend on-line meetings, make video calls, and log in to your work's systems unencumbered. Talk to others who have stayed there, talk to the proprietors, and ensure that your connection is up to the task. Moreover, check the availability of data plans and mobile carriers; having a fall-back plan in the form of your cell phone is strongly recommended.
• Keep a tight schedule
Being on the move can make your life chaotic. It's easy to lose sight of the fact that you still have to work, when you're living the life of the globetrotter. Try to adhere to a strict work schedule; it won't be easy, especially if you're traversing time zones regularly, but you just have to muscle through.
• Online networking can help
You're not alone in this endeavour. There are others like you, and there are on-line hangouts that connect them. Learn about these digital spaces and you'll have the opportunity to be a member of a community, share experiences and tips, and even forge friendships with like-minded people.
• Power is power
The connection to the outside world comes from your devices. Make sure you keep them charged and powered whilst working. The last thing you want is to run out of power when you have to work. Portable power stations and power banks are elemental to your success.
• Jet lag is real
Don't overestimate your ability to work after a long flight, or too soon after a drive. Take into account the time your body needs to reacclimate itself to the new conditions and don't fill your schedule up with meetings or deadlines in your first week in a new location.
• It's not a vacation
The freedom of remote work is very appealing. Keep in mind, though, that it's not a golden ticket to a perpetual vacation. You're still working, you just get to see other places in your free time! Yes, you can (and probably will) have incredible experiences, meet interesting people, visit beautiful places. Just don't expect to kickback and chillax by the poolside 24/7. It's still work! The uncoupling of the work from the workplace is entirely possible. Lots of people have done it, by simply staying at home after the pandemic ended. This is largely a first in the history of work, and now we have the necessary information to do it the right way. Now, you do too!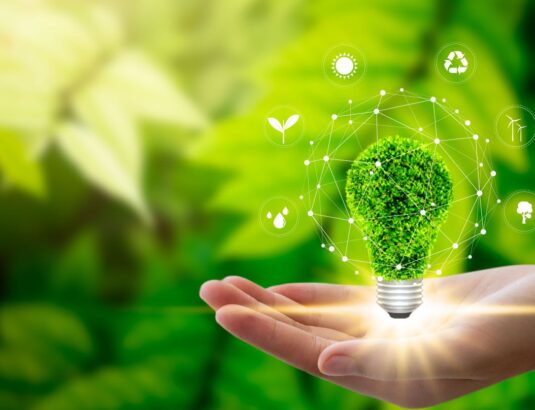 Sustainability is a core aspect of every business
Sustainability has become a key consideration for businesses in recent years, as more and more…
Read more
23 March, 2023


The state of the IoT market
IoT Analytics predicts the IoT market to grow at a CAGR of 22.0% to $525 billion between 2022 and 2027. Despite the lower projected growth, IoT is still a hot technology topic, with many projects entering the implementation phase. Several economic expansion tailwinds have had a far more significant effect than initially expected, including supply constraints, breakdowns, and staff shortages, particularly for highly sought-after technology jobs. As an aspect of our prediction, we looked into how essential concepts and trends in economics, politics, the environment, and technological advancements affect the IoT's future growth.
There are 12 macro factors in IoT markets in these four sectors.
Economic Factors
The International Monetary Fund forecasted 4.4% GDP growth in 2022 in its January 2022 World Economic Outlook, following a 5.9% expansion in 2021. IMF economic experts have already reduced the growth forecast for 2022 by a half point since October 2021, as rising inflation, rising COVID-19 cases, and general supply chain issues became evident. The company's overall trust and the recovery in personal spending are lower than expected, weighing on business growth.
Rising input costs
In most economic systems, the price level is rapidly rising. Rising energy, commodity, and food prices have begun to impact businesses. Goldman Sachs stated that it is becoming greatly worried about rising costs and has raised its inflation forecast for 2022. As profitability pressure from inflation grows, businesses will turn to IoT as a tool to improve processes and invest in cost-cutting actions.
The impact of rising inflation on IoT may thus be mitigated. However, the overall effect of this benefit will be insufficient to offset the negative economic consequences of rising input prices. Disruptive technology valuations are falling. To combat inflation, crucial financial institutions are intended to increase interest rates significantly in the following months.
Supply chains that are unsteady
Supply chain disturbance became a big issue throughout 2021 due to various factors such as COVID-19 lockdowns, vessel shortages, and the blocked Suez Canal.
Nearshoring/Reshoring
Because of unsteady supply chains, many businesses are shifting from a direct distribution strategy to various approaches to offer more options in the event of potential disruption. Given the comparatively high labor costs in the US and Europe, businesses must engage in cutting-edge production facilities and Industry 4.0 to remain competitive. This initiative will result in new investments in advanced production facilities in countries with relatively high wage levels. Russia has invaded Ukraine.
The sanctions against Russia are expected to have a negligible impact other than limiting Russia's IoT market size growth.
The European Data Protection Act
The European Data Act, which is expected to come into influence in 2023, could positively impact tech competition. The European Commission plans to adopt a guideline that will allow customers to switch between cloud storage service providers while also constructing safeguards against unauthorized data transmission.
Sustainability purposes
Sustainability-focused use cases like IoT-based power management, sustainable energy management, and linked HVAC are anticipated to be popular. Extreme weather events, such as those seen in early 2022, will guarantee to change climate continues to experience attention and will lead to additional investments in renewable energy and carbon neutrality to mitigate the effects.
Reducing reliance on fossil fuels
In March 2022, Saudi Arabia will kick off a $5 billion green hydrogen project. The project intends to use wind and solar energy to electrolyze more than 650 tons of hydrogen daily. Increased EVs and EV charging facilities, as well as investments in new and eco-friendly energy sources, are likely to spur assets in smart grid and intelligent city remedies, as well as a significant rise in IoT spending from the energy sector.
Living with COVID-19
Despite billions of vaccination doses being administrated, the world has shifted from a narrative of «ending COVID-19» to «living with COVID-19,» and COVID-19 cases are on the rise in many parts of the world. COVID-19 is now more lethal than the flu in England, thanks to a high proportion of the vaccinated population and the less dangerous Omicron variant.
Artificial intelligence development
The accessibility of new development tools, the development of simplified AI solutions, the incorporation of AI into legacy systems, and advancements in AI hardware are all expected to drive the Artificial Intelligence of Things market, which we approximate will achieve $102.2 billion by 2026. In many ways, hyperscalers have become the IoT's backbone, and their continued high dedication is expected to accelerate overall IoT market size growth in the coming years.
Growing Connectivity
The ability to obtain more powerful connectivity at lower prices fuels the IoT market.
A rise in cybersecurity incidents
Following a cyberattack, the world's largest meat supplier was forced to halt production. These examples highlight the threats associated with IoT and will be a source of concern for the industry for some time.
Chip Shortage
Due to a global supply shortage, 20 million cellular IoT chips were lacking in 2021. The technology sector and its customers still suffer from a severe supply shortage. The scarcity is expected to limit growth in 2022 and 2023, at the very least. Intel recently announced an €80 billion investment in research and development, "state-of-the-art packaging technologies", and production. Technological advancements are typically tailwinds for technology markets. The European Union is investing billions of dollars to achieve its goal of «having 20% of global chip market share by 2030». Still, we are in an unusual situation where the supply of chipsets has grown so large that a supply shortage will restrict IoT project rollout for at least the next two years.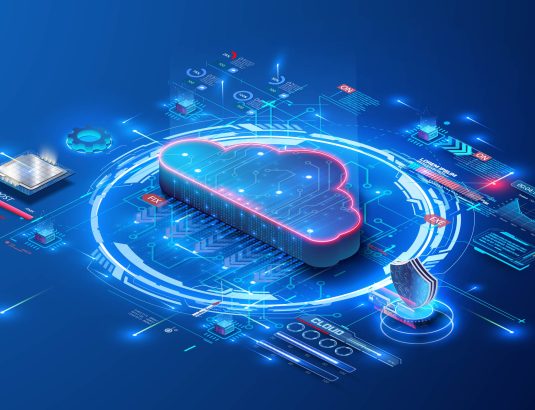 (R)evolution: the changing face of the Cloud
Businesses, emerging in a post-pandemic world, are the first witnesses of a greatly changed landscape.…
Read more
14 November, 2022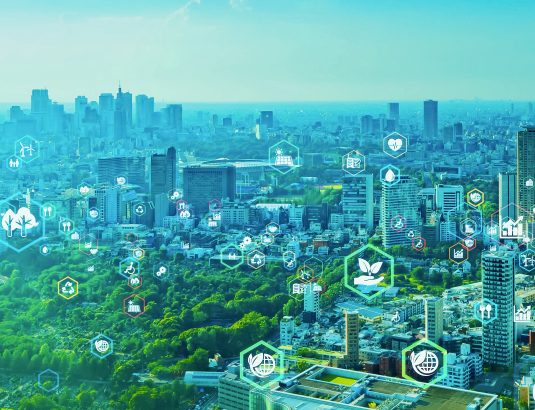 The big push towards 1.5°C and how to get there
Do you know about the 1.5°C above pre-industrial temperatures ambition?...
Read more
2 November, 2022


Sustainability is a core aspect of every business
Sustainability has become a key consideration for businesses in recent years, as more and more organizations recognize the importance of operating in an environmentally and socially responsible manner. Embracing sustainability at the enterprise level involves making it a core aspect of the business, from the way that the organization is structured and managed, to the products and services it offers. This requires the active engagement and leadership of c-level executives, who have the ability to shape the direction and priorities of the organization.
As the global population continues to grow and consume resources at an unsustainable rate, it is increasingly evident that business as usual is no longer an option. Climate change, biodiversity loss, and other environmental problems pose significant risks to the planet and businesses' long-term viability. At the same time, consumers, investors, and other stakeholders are increasingly demanding that companies take a more proactive role in addressing these challenges.
In this context, embracing sustainability is not only the right thing to do from a moral perspective but is also increasingly becoming a business imperative. Companies that are able to demonstrate a commitment to sustainability are more likely to attract and retain customers, employees, and investors, and to enjoy a competitive advantage in the marketplace. In addition, adopting sustainable practices can also have tangible benefits for the organization, such as reducing costs, improving efficiency, and enhancing brand reputation.
So, what is the role of c-level executives in driving sustainability at the enterprise level? Here are a few critical ways that c-level executives can take the lead on sustainability:
Setting the vision and strategy: C-level executives have the authority and influence to form the overall direction and priorities of the organization. By making sustainability a vital part of the company's vision and strategy, c-level executives can ensure that it is integrated into all aspects of the business.
Leading by example: C-level executives can set an example for the rest of the organization by demonstrating a personal commitment to sustainability. This could involve reducing their own carbon footprint, promoting sustainable practices within the company, and advocating for sustainability in the broader business community.
Driving innovation: C-level executives have the ability to shape the culture of the organization and to encourage a focus on innovation. By fostering a culture that values sustainability and encourages the development of new, eco-friendly products and services, c-level executives can help to drive the company's sustainability efforts.
Engaging with stakeholders: C-level executives have the visibility and platform to engage with various stakeholders, including customers, employees, investors, and policymakers. By actively seeking input and feedback from these groups and incorporating their perspectives into the company's sustainability efforts, c-level executives can help to build trust and foster a sense of shared purpose.
Making the business case: One of the key challenges in driving sustainability at the enterprise level is convincing others within the organization of the business value of these efforts. C-level executives can play a crucial role in making a case for sustainability by demonstrating the tangible benefits that it can bring, such as cost savings, improved efficiency, and enhanced reputation.
Embracing sustainability at the enterprise level is a challenging task, and it requires the sustained commitment and leadership of c-level executives. However, with the right approach, c-level executives can help drive transformative change within their organizations and positively impact the world. By setting the vision and strategy, leading by example, driving innovation, engaging with stakeholders, and making the business case for sustainability, c-level executives can play a vital role in creating a more sustainable future for all of us.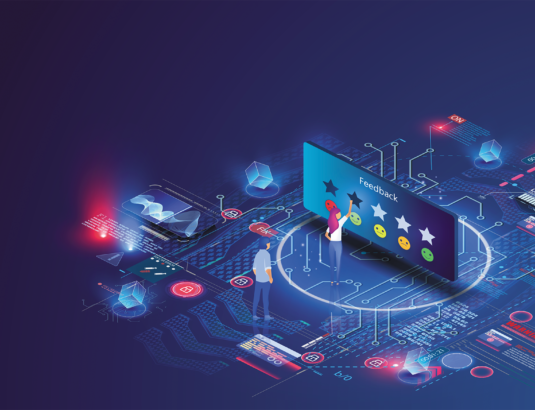 Shaping the customer experience for 2023 and beyond
Businesses and brands are paying close attention to the customer experience because they have realized…
Read more
17 March, 2023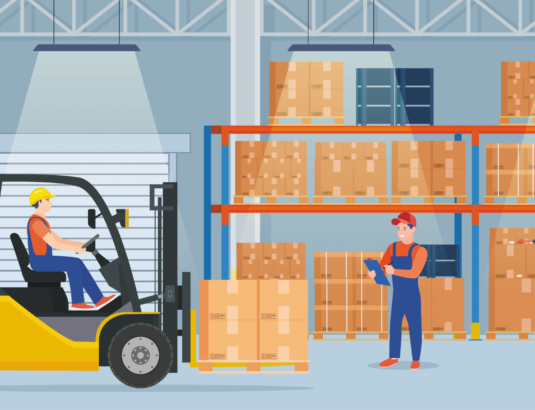 Self-disruption is needed for the new era of distribution
Change in extremely difficult for most of the people, and this has to do with…
Read more
26 October, 2022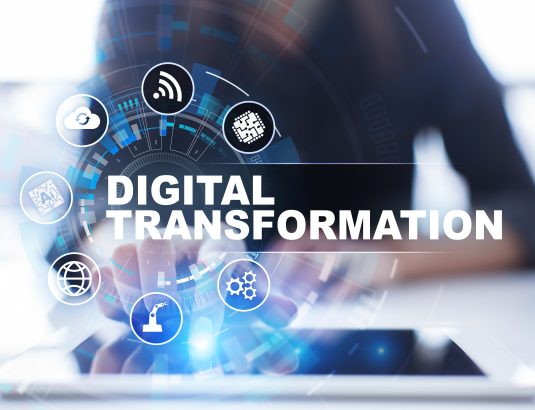 Pick your own journey to Digital Transformation
The onset of the pandemic found businesses around the world scurrying to fill the gaps…
Read more
20 October, 2022